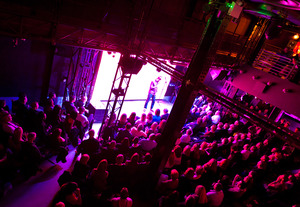 Fancy a night of hilarious comedy on behalf of Our Sansar? On the 11th of July 2013 we would like to invite you to the Our Sansar Comedy Rocks Night at Bar Rumba, 36 Shaftesbury Avenue, Leicester Square, W1D 7EP. Book tickets now to see a variety of top class comedians do what they do best, entertain.
The evening will include unique sets from both up and coming and experienced comedians and will provide a great opportunity for the audience to experience an interactive and fun evening of comedy at a great central London location.
Comedians include Marcel Lucont, Matthew Crosby, Michael Fabbri, Holly Walsh and Lembit Opik. If this wasn't enough we also have the hilarious Paul Chowdry headlining. This night of hilarity will be compered by the hilarious Neil Frost, and for music lovers out there your fix will be provided by Nikki Murray.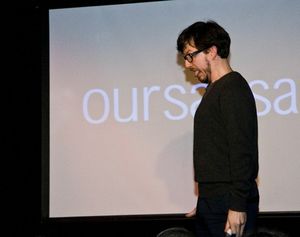 The wonderfully witty comedic TV star and writer Holly Walsh, who has appeared on our screens in favourites such as Celebrity Mastermind, 8 Out Of 10 Cats, Mock the Week, Nevermind The Buzzcocks and Charlie Brookers Screenwipe. She has also written for BBC 4, BBC Radio 2 and Radio 4. A wonderful star to add to our night of laughter!
Doors will open at 6:30pm and tickets will cost £20 on the door. However if you book in advance there will be a £5 concession and tickets will cost £15. For bookings in advance please visit www.eventelephant.com/comedyrocksbarrumba.
All funds raised from this event will go towards Our Sansars home for street children in Nepal. For more information visit www.testsite.oursansar.org or find us on facebook.com/oursansarNGO or tweet @oursansar.